2018 State History Conference Registration Page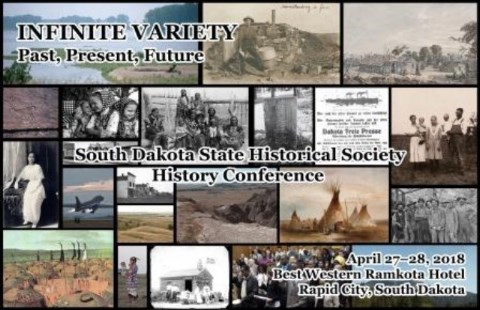 Click the link below to register!
Event Title:
2018 South Dakota History Conference
Description:
The 2018 South Dakota History Conference, "Infinite Variety; Past, Present, and Future" will be presented in Rapid City, SD at the Best Western Ramkota Hotel on April 27-28, 2018.

Please contact us directly at the information below if there are any special needs during the conference (dietary, access, etc).

Refund Policy: Cancellations made after April 7, 2018 will not be refunded. All refunds will be processed after May 1, 2018.

All registrations are for tickets numbers, the dollar amounts will be calculated and totaled during the registration checkout.

This form stopped accepting submissions on April 27, 2018 12:00 am CDT.