Sioux Horse Effigy Return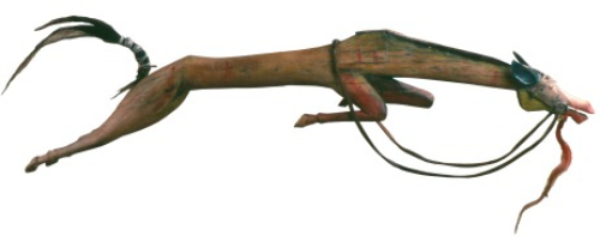 Sioux Horse Effigy Return
                            South Dakota State Historical Society
Project Needs
The South Dakota State Historical Society has a rare opportunity to capitalize on national and international attention generated by the inclusion of the Great Sioux Horse Effigy in the recent touring exhibition of The Plain Indians: Artists of Earth and Sky. With New York Times art critic Holland Cotter referring to the artifact as belonging in the "highest pantheon" of North American sculpture, we have an opportunity to call attention to our fantastic collection of artifacts, the importance of the work we do and how our work is regarded around the world.  
Potential Project Benefits
~ Increased visitation
~ Increased media exposure for and the public awareness of the activities and value of South Dakota State Historical Society
~ Increased membership
~ The potential to recruit additional supporters and donors
~ Opportunity to recruit new volunteers
~ Increased Heritage Store sales
~ More opportunities to work closely with the Smithsonian Institution
Why We Need Your Support
A gift in support of the Sioux Horse Effigy Return is an investment in the future of the historical society. Your donation to the project is a strong statement about the importance you place on the preservation of South Dakota history and heritage and your belief in the work being conducted by the staff of the South Dakota State Historical Society and the South  Dakota  Historical Society Foundation. Your philanthropic generosity sends a clear message to your family and colleagues that preserving the past for future generations in important, and that the Sioux Horse Effigy Return is a good way for the historical society to create new revenue streams that will sustain and grow the organization into the future.

Thank you for your consideration of our request for support.
Sioux Horse Effigy Donation Form